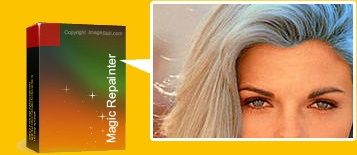 Image Repainter is a Photoshop-compatible plug-in for Windows designed by ImageSkill Software. Image Repainter allows the user to make a photo to be 'slightly brighter', or 'slightly more colorful' taking main colors and brightness from the photo you like. It is very useful for recoloring of a series of image shots, especially where slightly different lighting and camera settings produced unnatural color effects in each photo like gray color appearance in your seaside photos while it should to be blue. Image Repainter is of rare class of tools which 'just understand you'. You only give it the image you want to fix and a 'template image', which color content is close to what you want see on the photo to be fixed. Image Repainter will change the color content of the work image in a smart, fast and pretty way. You can do a global color change or local one. In the latter case you only need to select any particular area of an image where color change should be done. Extra fade brush can help you if necessary easily and intuitively obvious correct the result.

This help contains the following sections:
Recent changes
v 1.0 - New release.
v 1.1 - 09/06/2006

Interface was improved. Now you can select template image and change current folder by one control.
Just now, plug-in can process selection correctly. Only selected area will be transformed.

v 1.5 - 05/23/2008

Interface was improved. Multilingual interface support was added.
Fade brush was added
Install and uninstall procedures
Run setup file. Installer try to find suitable graphic hosts. Choose one of them from list. If you want to install plug-in in other folder, select item "Other path" and set path. In this case you must set "Plug-ins path" of your graphic host to setup folder.
In order to uninstall plug-in run uninstall.exe or use Add and Remove Programs item in the Control Panel.
Using Image Repainter
This plug-ins works under RGB data with 8bits/channel.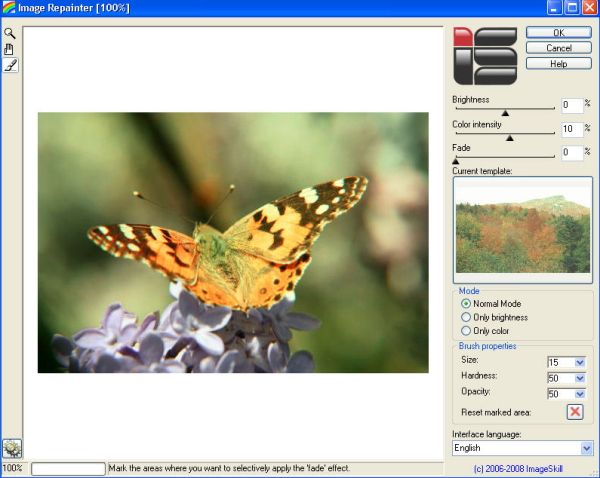 Open an image in your graphic editor.
Call the Image Repainter plug-in. (For Adobe Photoshop "Filter->Image Skill->Image Repainter").
Choose a current folder and select desirable template image that is displayed in the small preview window.
Plug-in begins to process the original image automatically. After a time the resulting image appears in the main window.
If necessary, adjust the Brightness or (and) Color intensity controls in order to receive more pleasant effect.
If you want change brightness or color only, choose Only brightness or Only color mode correspondingly instead Normal Mode.
If you want to correct the result of color transferring locally click on Fade brush icon in the toolbar, adjust brush size, hardness and opacity using controls in the Brush properties section and restore the result of image recoloring.
Press OK button.
Tutorials
Repaint selected area
Use this tutorial to learn how to repaint an area in your image. Let us we want to repaint girl's hat in yellow color.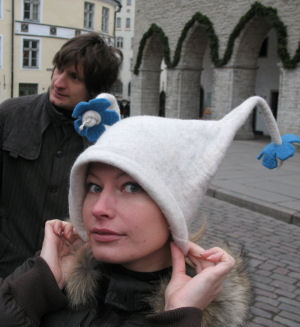 Select the hat using suitable tool, for example, 'Magic Wand' tool in Jasc PaintShopPro X.






Run Image Repainter plug-in: "Filter->Imageskill->Image Repainter".
Select template image with suitable colors.






Press Ok and pass result image to host program.
Tips and Tricks
The following tips will help you get the best results when using Image Repainter.
Do not use source and template images having very narrow color histograms.
If you want to get specific artistic color effects on your photos use paintings as templates .
Getting attractive result save suitable template in your Favourite Templates Gallery.
Art Galleryy
You can use this plug-in for many purposes. You can change brightness, color or both using template sample..
Original image

Template image
Quick Buy
You can order full version of this plug-in now($14.95).
Order this product via