ImageSkill: SPECIAL OFFER ~25% Off on Background Remover
[date], ImageSkill Software
---
Hello,
ImageSkill Software announces the seasonal price cutting on the ImageSkill Background Remover plug-in for Windows.
Just now you can save your money and get quality high-technology product for object extraction!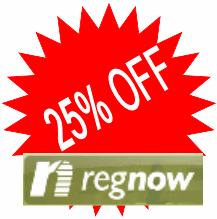 Order Background Remover with 25% OFF
Coupon code is : IMAG-OJY6-OFF
Hurry to take advantage of this offer; it is only valid until October 14, 2007.
What is it Background Remover?
How often do you catch yourself at an idea to change something in an image you are looking at? Are you always happy with the context of a photo you have made? Do you believe yourself to be a very creative person who takes a photo only as a start point for your flight of fancy?
You can do it using our product!!!
Background Remover is a Photoshop-compatible plug-in for Windows designed by ImageSkill Software that can work with Adobe Photoshop, Adobe Photoshop Elements, Corel Paint Shop Pro, Macromedia Fireworks, XnView etc. The main purpose of the Background Remover is to extract some part of an image i.e. "the object" and remove part that which is unwanted, i.e. "the background".
Features at glance
Simple object extraction without accurate drawing out an object

Rubbish removing and holes filling

Color unmixing tool

Effictive result mask tuning

Preview the extracted object against a colored matte background.
Source image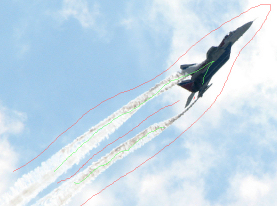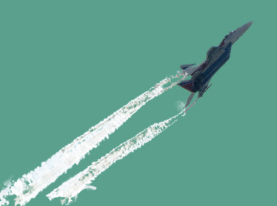 Extracted object
Plug-in has simple install and de-install procedures and automatically detects suitable graphics hosts.
ImageSkill Background Remover is compatible with Adobe Photoshop and Photoshop Elements, Corel (Jasc) Paint Shop Pro, Corel Painter, Corel Photo-Paint and Microsoft Digital Image Suite. ImageSkill Background Remover runs on Microsoft Windows 98/ME/2000/2004/XP/NT3/NT4/Vista.
Background remover home page: http://www.imageskill.com/backgroundremover/backgroundremover.html
Direct download Demo version link:
Press here to download Demo version.
Screenshot: http://www.imageskill.com/backgroundremover/to_1.jpg
Tutorial: http://www.imageskill.com/tutorials/br/01/br_tut01.html
Sincerely, ImageSkill team
---
About ImageSkill Software
Our team works in the image processing area since 1998 year. Over the last seven years we have worked for the JASC Software Inc., specializing in creation of photo-editing software. (In 2004 JASC was acquired by Corel Corporation). We took an active and very productive part in developing of the last four versions of their software (JASC Paint Shop Pro 7, 8, 9, Corel Paint Shop Pro X). Also we have developed image enhancement tools for LG Electronics. Recently we started the selling of our products under ImageSkill trademark.