ImageSkill Background Remover: Object extraction? It is very easy!
[date], ImageSkill Software
---
Hello,
We have prepared a new tutorial about using Background Remover - Adobe Photoshop-compatible plugin for object extraction.
This tutorial deals with concept of "Object" and "Background", detailed description of options and controls. You can learn how to use various techniques including color correction to make your result better.
Numerous illustrations help you to understand tutorial properly.
You can see full version of tutorial at our site: http://www.imageskill.com/tutorials/br/01/br_tut01.html
What is it Background Remover?
Background Remover is a Photoshop-compatible plug-in for Windows designed by ImageSkill Software that can work with Adobe Photoshop, Adobe Photoshop Elements, Corel Paint Shop Pro, Macromedia Fireworks, XnView etc. The main purpose of the Background Remover is to extract some part of an image i.e. "the object" and remove part that which is unwanted, i.e. "the background".
Features at glance
Simple object extraction without accurate drawing out an object

Rubbish removing and holes filling

Color unmixing tool

Effictive result mask tuning

Preview the extracted object against a colored matte background.
Source image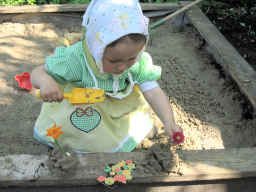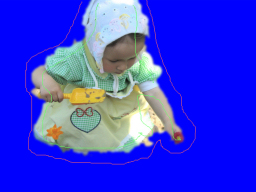 Extracted object
Plug-in has simple install and de-install procedures and automatically detects suitable graphics hosts.
ImageSkill Background Remover is compatible with Adobe Photoshop and Photoshop Elements, Corel (Jasc) Paint Shop Pro, Corel Painter, Corel Photo-Paint and Microsoft Digital Image Suite. ImageSkill Background Remover runs on Microsoft Windows 98/ME/2000/2004/XP/NT3/NT4/Vista.
Background remover home page: http://www.imageskill.com/backgroundremover/backgroundremover.html
Direct download Demo version link:
Press here to download Demo version.
Screenshot: http://www.imageskill.com/backgroundremover/to_1.jpg
Tutorial: http://www.imageskill.com/tutorials/br/01/br_tut01.html
You can order full version of this plug-in now ($49).
Order this product you can via
Sincerely, ImageSkill team
---
About ImageSkill Software
Our team works in the image processing area since 1998 year. Over the last seven years we have worked for the JASC Software Inc., specializing in creation of photo-editing software. (In 2004 JASC was acquired by Corel Corporation). We took an active and very productive part in developing of the last four versions of their software (JASC Paint Shop Pro 7, 8, 9, Corel Paint Shop Pro X). Also we have developed image enhancement tools for LG Electronics. Recently we started the selling of our products under ImageSkill trademark.