ImageSkill Background Remover - boundless opportunities for object extraction
[date], ImageSkill Software
---
Dear subscriber,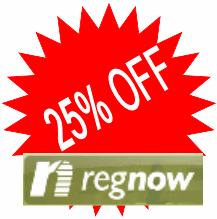 As subscriber you can order Background Remover with 25% discount.
This option will available within 1 month only till May,1 2008.
Order Background Remover ($49.00) -($36.75)
Coupon code is : IMAG-7B4F-BR
---
ImageSkill is pleased to announce version 3 of Background Remover plug-in for Windows with an improved features and interface. The main goal of the Background Remover is to extract object from textured background. The cutting objects may be used for collage, scrap-book and greeting card creation.
Background Remover is capable of cutting objects out from images having complex background content with the minimum efforts from a userís hand. You can cut object step-by-step adding (or removing) object's and background's marks at any moment in order to achieve desirable effect.
Try Background Remover now!

Features at glance
Extraction of different object types (solid, lace-like and semi-transparent objects)
Very simple and intuitive user interface with only a few controls
Original high-speed extraction algorithms
Color unmixing for background replacing
Tools for debris removing and holes filling within received mask
Switching between original image and result one and preview the extracted object against a colored matte background for result checking.
16-bit image support
Examples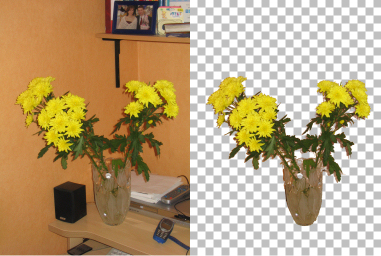 Plug-in has simple install and un-install procedures and automatically detects suitable graphics hosts.
ImageSkill Background Remover is compatible with Adobe Photoshop and Photoshop Elements, Corel (Jasc) Paint Shop Pro, Corel Painter, Corel Photo-Paint and Microsoft Digital Image Suite.
ImageSkill Background Remover runs on Microsoft Windows 98/ME/2000/XP/NT/Vista.
The full version of ImageSkill Background Remover is available in English for $49 including VAT.
Just now, we upgrade our products for registered customer free of charge.
Background Remover home page: http://www.imageskill.com/backgroundremover/backgroundremover.html
Background Remover Demo download link: http://www.imageskill.com/backgroundremover/BackgroundRemover_Demo_Setup.exe
Screenshot: http://www.imageskill.com/backgroundremover/br_screenshot.jpg
Userís Manual (in PDF): http://www.imageskill.com/backgroundremover/br_manual.pdf
Sincerely your, ImageSkill team.
---
About ImageSkill Software
Our team works in the image processing area since 1998 year. Over the last seven years we have worked for the JASC Software Inc., specializing in creation of photo-editing software. (In 2004 JASC was acquired by Corel Corporation). We took an active and very productive part in developing of the last four versions of their software (JASC Paint Shop Pro 7, 8, 9, Corel Paint Shop Pro X). Also we have developed image enhancement tools for LG Electronics. Recently we started the selling of our products under ImageSkill trademark.