ImageSkill Software launch updated version of Image Repainter 1.1
Sep 6th 2006, ImageSkill Software
---
Dear Subscriber,
I am glad to inform you that we have updated our plug-in - Image Repainter 1.1.
Image Repainter borrows template's image colors properties to change colors of source image. It allows the user to express pleasing colors from desirable prototype image to some other images.
New feature
We have improved user interface. Now you can select template image and change current folder by one control.




Just now, plug-in can process selection correctly. This feature increases usability of our plug-in. If you want to recolore only part of your image, select area you would like to recolor, run Image Repainter and choose suitable template.
You can download demo version Image Repainter 1.1 (1.8M) from our server.
Image Repainter home page is http://www.imageskill.com/imagerepainter/imagerepainter.html
Image Repainter screenshot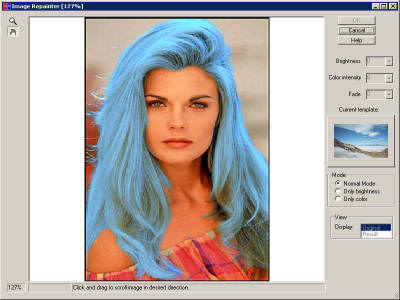 Sincerely your, Chernichenko Dmitry.
---
About ImageSkill Software
Our team works in the image processing area since 1998 year. Over the last seven years we have worked for the JASC Software Inc., specializing in creation of photo-editing software. (In 2004 JASC was acquired by Corel Corporation). We took an active and very productive part in developing of the last four versions of their software (JASC Paint Shop Pro 7,8,9, Corel Paint Shop Pro X). Also we have developed image enhancement tools for Xara Group (Xara Picture Editor) and LG Electronics.